Welcome
Thank you for visiting Mt. Hermon Baptist Church's Website. Its sole
purpose is for people to know Christ and grow in their relationship
with Him. We pray that you will find edifying information to increase
your faith and deepen your commitment to our Lord.
Whenever you are able, we invite you to come and worship the Lord
Jesus Christ with us during our Sunday morning worship service or
visit our mid-week Bible Study & Prayer Meeting.
May the Lord lead you to a place where you can be used by Him.
As promised we are excited to announce conference call to hear the 11:00 a.m. Worship Service Live:
DIAL: 1-425-436-6361 FOLLOW PROMPTS
ENTER ACESS CODE: 8938473
AND YOU WILL BE CONNECTED!
FACEBOOK LIVE IS NOW AVAILABLE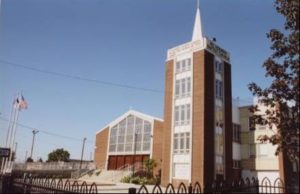 Services
Mt. Hermon Baptist Church